Brownsville Sees Multiple Serious Accidents in One Day
by J. Gonzalez Injury Attorneys | May 24th, 2021 | 18 Wheelers, Recent News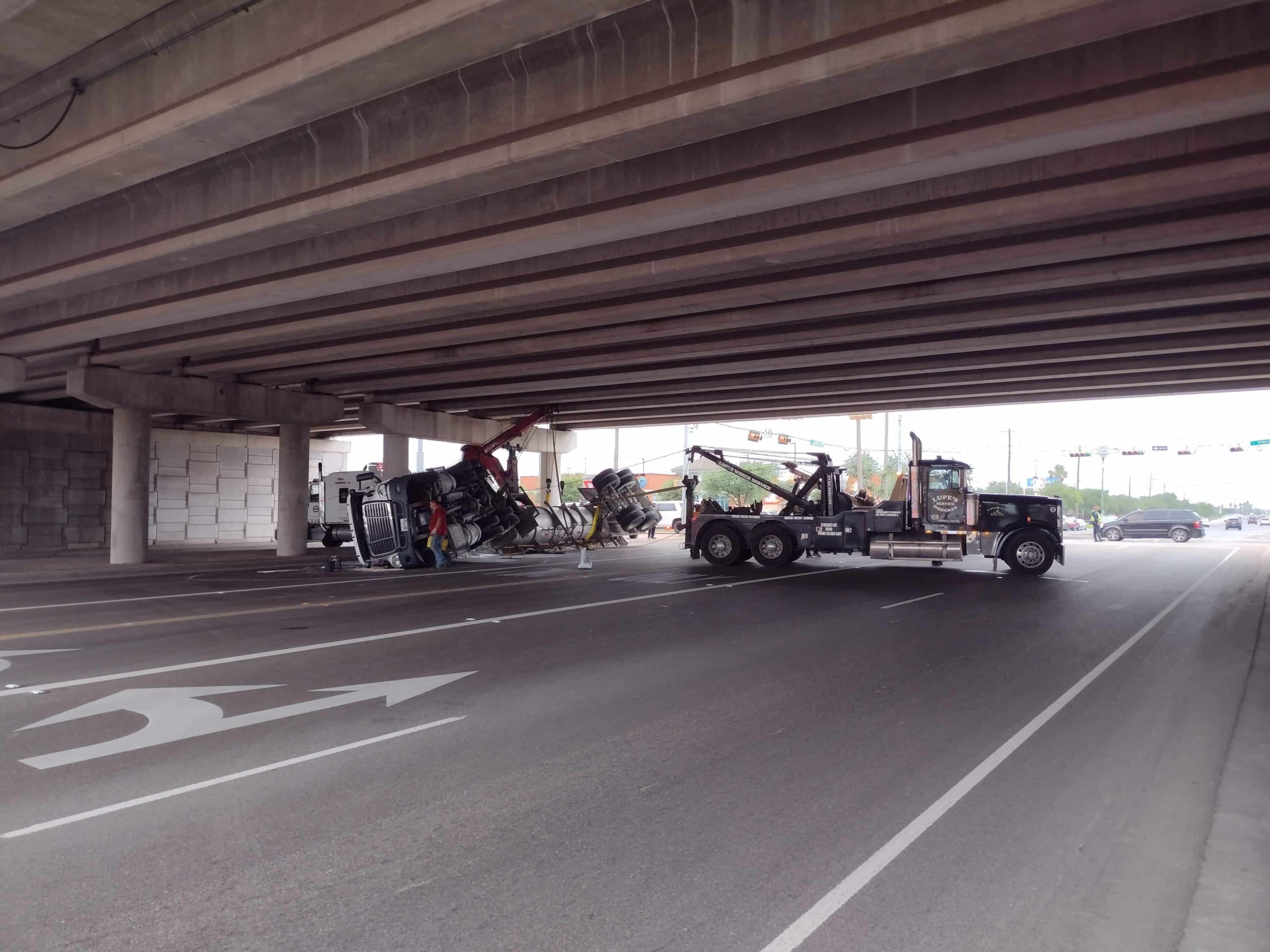 According to Cameron County Sheriff Eric Garza, a car reportedly slid off a boat ramp in Brownsville on May 19th. 
Details of the Incident 
According to a witness, the vehicle was traveling north along the ship channel when it slid into the water at the Jaime J. Zapata Memorial Boat Ramp. The individual was unaware of the number of occupants in the vehicle and if they were able to get out.
No missing person reports have been filed as of yet.
A number of agencies arrived on the scene to begin assisting with the search of the vehicle including the DPS Marine Unity and Brownsville Fire and Rescue.
The incident is still under investigation.  
18-Wheeler Rolls Over at Alton Gloor in Brownsville
Brownsville Police investigated another incident on May 19th involving a tractor-trailer rig. Initial reports state that a truck accident took place under the overpass at Alton Gloor and Frontage. The semi-truck rolled over on its side.The incident appears to be a single-vehicle accident and law enforcement is still investigating the incident. 
Safety First in Brownsville, Especially During Rainy Weather 
So far reports have not indicated whether the rainy conditions contributed to these accidents. However, regardless of the weather in these specific instances, it's crucial that drivers in the Rio Grande Valley always take into consideration the road conditions.
With summer storms increasing over the last several weeks and hurricane season just around the corner, it is pivotal that individuals keep the following tips in mind when driving in severe weather:  
Slow down significantly when driving in the rain. 

Turn your headlights on when driving in heavy rain.

Avoid suddenly breaking or making unexpected turns or movements. 

Try to avoid puddles and collections of water that can lead to hydroplaning.

Leave extra space between you and other vehicles. 

Give yourself additional time if you must drive in the rain. 

If you can avoid it, stay off the roads until after the severe weather has passed. 
If you or a loved one were involved in a car accident in Brownsville, do not hesitate to contact J. Gonzalez Injury Attorneys. 
Source: Valley Central, MyRGV.com