Determining the Value of a Pain and Suffering Claim
by J. Gonzalez Injury Attorneys | December 21st, 2019 | Auto Accident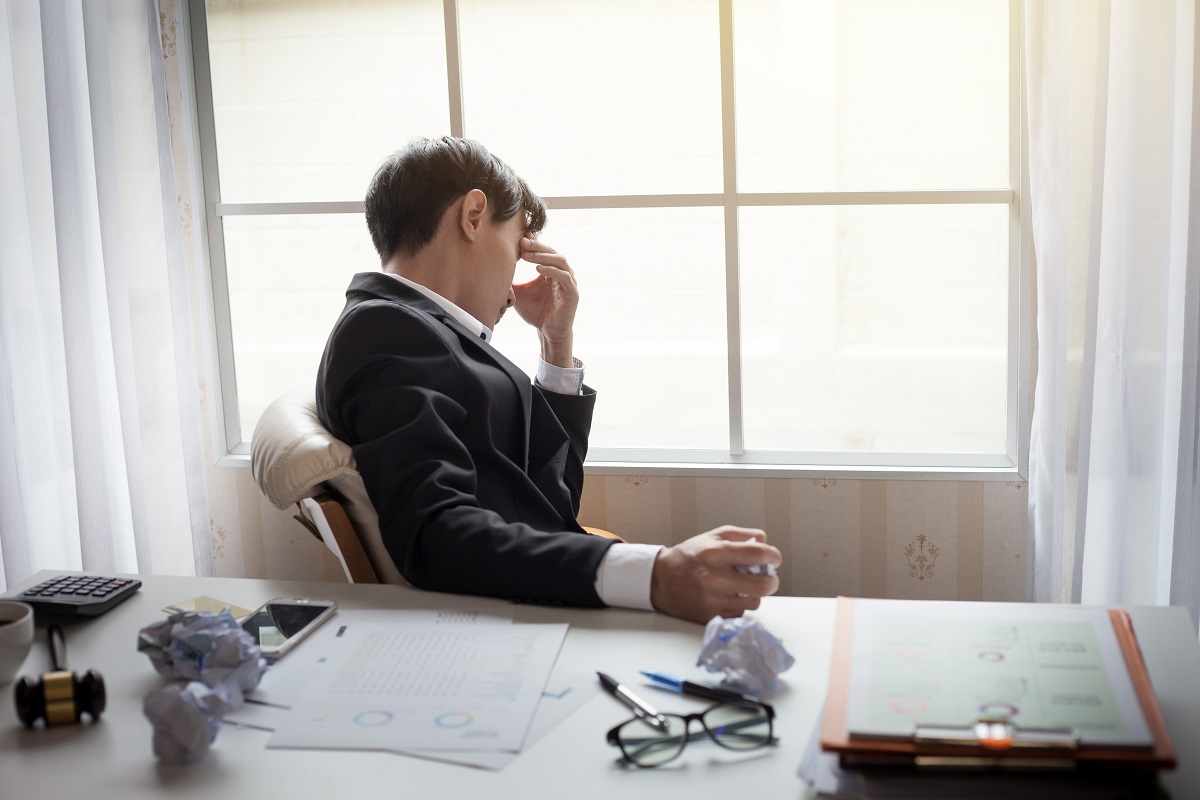 When making a claim for a car accident injury, the value of said claim will take into account property damages done to your vehicle, physical injuries you have suffered, medical costs, lost wages, and other such tangible damages.
One of the biggest factors that will be considered in any potential settlement has nothing to do with physical damages, however, but rather the emotional and mental strain you have had to endure. This type of damage is known as pain and suffering.  
Your dependable and trustworthy McAllen car accident lawyers at J.Gonzalez Injury Attorneys are here to break down exactly what a valid "pain and suffering" claim is, as well as explain how these types of damages can be calculated in a settlement. 
What Is Pain & Suffering? 
Pain and suffering takes into account a victim's emotional distress and mental anguish. These types of claims are labeled as non-economic damages, meaning they are not calculated via bills, receipts, or other means which can provide a real-world number. 
While pain and suffering damages can contribute greatly to the overall amount of compensation you are able to receive, it is worth noting that it can be difficult to calculate, as much of what is considered pain and suffering is internal and unique to the sufferer. 
Some examples of a pain and suffering claim include but are not limited to:
Permanent physical pain (long-term or short-term).

Psychological disorders such as depression and anxiety.

Loss of consortium, companionships.

Your ability to do certain activities due to your disabilities or disfigurement caused by the accident.

Loss of quality of life.
Common Calculation Methods for Pain & Suffering Damages
Since each case is unique, there is no standard amount of compensation awarded for pain and suffering damages. The effects – especially the psychological effects – will vary from individual to individual and will affect how much a victim of a car accident is able to recover.
However, when calculating damages, there are generally two different methods used to forecast the amount that will be awarded: 
Per Diem (also known as the daily rate method):

This method can be calculated from each day or week a victim has been injured since the accident occurred.
Multiple Method:

The multiple method is the most commonly used way of determining the value of a pain and suffering claim. It is calculated by totaling up the victim's economic damages (medical bills, lost wages, etc.) and multiplying that by a number that is between 1.5 – 5. Determining what number to multiply by is based on the severity of your current and future situation. 
Notable Factors That Can Come Into Play
In order to determine the appropriate value of your pain and suffering claim, there are a number of different factors that will be considered by the judge or jury.
One way plaintiffs are able to prove they have endured pain and suffering is by having significant evidence that they have lost fulfillment within their daily life ever since the accident occurred. The more severe an injury may be, the more likely you will receive a larger compensation. Some examples include having injuries that involved a serious injury to the brain, spinal cord, having a body part amputated, or an injury that causes a deformity. 
Additionally, keeping proper documentation such as photographs, medical bills and even a daily journal of how your injuries have kept you from doing daily activities can help to strengthen your argument.
On the other hand, there are certain actions or behaviors which can hinder – or completely limit – your ability to secure damages for pain and suffering. Because of the proliferation of social media, individuals may be tempted to post about the incident or simply post an image of themselves enjoying some sort of leisure activity. This can actually be harmful to your claim – and defense attorneys will thoroughly investigate all of your social media accounts.
If you appear to be healthy, stable, or in any way dealing with your situation in a manner that does NOT highlight your pain and suffering, then your social media posts can be viewed as evidence that you are not actually injured. 
Any post can be used against you so it is in your best interest to avoid posting until after your claim has been settled. 
Rely on the Most Trustworthy Car Accident Lawyer in McAllen
The McAllen car accident attorneys of J.Gonzalez Injury Attorneys do not have a tolerance for negligent drivers and will work with victims every step of the legal process to fight for the settlement they are entitled to. Trusting the compassionate team of J.Gonzalez Injury Attorneys to take your case will be the best option to get on the road to recovery, and get the most out of your pain and suffering claim.
Know you are not alone in this and we will not let your pain go unanswered. Contact the J.Gonzalez Injury Attorneys
today at (956) 630-6700

. You only pay if we win!