What Kind of Settlement Can I Expect From a Distracted Driving Accident?
by J. Gonzalez Injury Attorneys | May 6th, 2021 | Driving Tips, Legal Representation, Negligence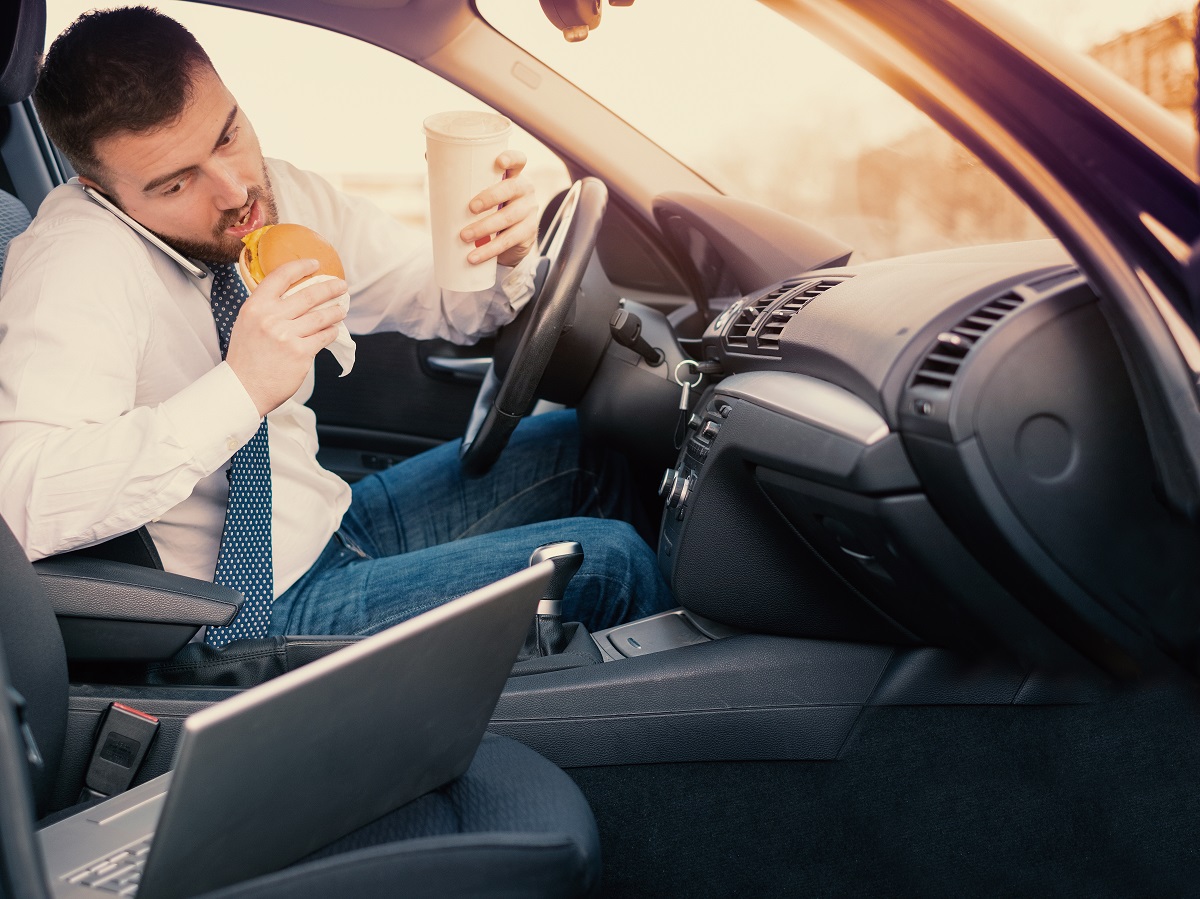 It can happen in the blink of an eye; another car suddenly collides with yours. Moments before the collision, you witnessed the other driver looking at their cell phone. Unfortunately, there's nothing you could have done at that point. The second the other driver took their eyes from the road, they swerved into your lane and struck your car head-on.
According to the Texas Department of Transportation, (TxDOT), more than 100,000 distracted driving crashes took place on Texas roads in 2017. 
If you suffered severe injuries in a car accident in or around McAllen, or tragically lost a loved one due to a distracted driver, you may have rights to secure compensation for the damages you have suffered. 
Today, our committed McAllen car accident attorneys will list what kind of damages you can expect from a distracted driving accident. 
How Distracted Driving Accidents Occur
Distracted driving accidents take place when a driver loses attentiveness to the road and focuses on something inside their vehicle instead. Distracted drivers have also been known to remove one or both hands off the wheel. 
Some of the most common causes of driver distraction include:
Smartphone usage 

Eating

Talking to people in the car 

Flipping radio stations

Looking at a GPS
These are only a few behaviors that create distractions when behind the wheel. Any time a driver pays attention to something other than the road, the odds of an accident significantly increase.
Types of Compensation For a Distracted Driving Accident
Once it has been established that the other driver is liable for the damages you sustained, you will be required to total the amount of financial and personal losses to you. 
Typical recovery categories in a car accident case include, but are not limited to:
Medical costs –

The individual at fault can be responsible for any medical treatment you need as a result of the accident, such as emergency room costs, hospital stays, follow-up appointments in a doctor's office, physical therapy, and other rehabilitation services.

Loss of income –

In serious accidents, victims may be forced to take a significant amount of time off work. You can get paid through your average wages, but also any sick time or vacation days lost because of the injury, bonus pay, and employment benefits.

Property damage –

Any damage to your vehicle, including bodywork, paint matching, and repair work. If your car is totaled, you can obtain the vehicle's fair market value. In certain cases, victims may also gather reimbursement for lost personal property damaged in the accident (like a computer or cell phone).

Out-of-pocket payments –

Any expenses you were obligated to cover because of the accident, (e.g. rental car costs, prescription medications, co-pays, assistive devices, medical equipment, and nursing care), can be repaid in an injury lawsuit.

Pain and suffering –

There are particular losses that cannot be simply translated into a monetary term, like mental and emotional distress, sexual dysfunction, or loss of marital intimacy. These values may be identified in punitive damages, and the court usually dictates the amount.
If the insurance company rejects your claim or gives you an estimate that won't cover all of your bills, it is in your best interest to seek the counsel of a skilled injury attorney. A lawyer can investigate your case, suggest how to improve your chances of winning a personal injury lawsuit, and provide an estimation of how much your claim is truly worth. 
McAllen Car Accident Attorneys Available to Help You Acquire Damages from Your Distracted Driving Accident
If you've been involved in a distracted driving accident, our team of qualified, compassionate McAllen car accident lawyers at J. Gonzalez Injury Attorneys can let you know more about your legal rights and help raise your odds of recovering fair compensation for your losses.
At J.Gonzalez Injury Attorneys, our goal is to help all personal injury victims get closer to their path to recovery. Give the J. Gonzalez Injury Attorneys a call today for your FREE virtual consultation!