Elderly Woman Dies in Raymondville Car Accident
by J. Gonzalez Injury Attorneys | May 4th, 2018 | Auto Accident, Personal Injury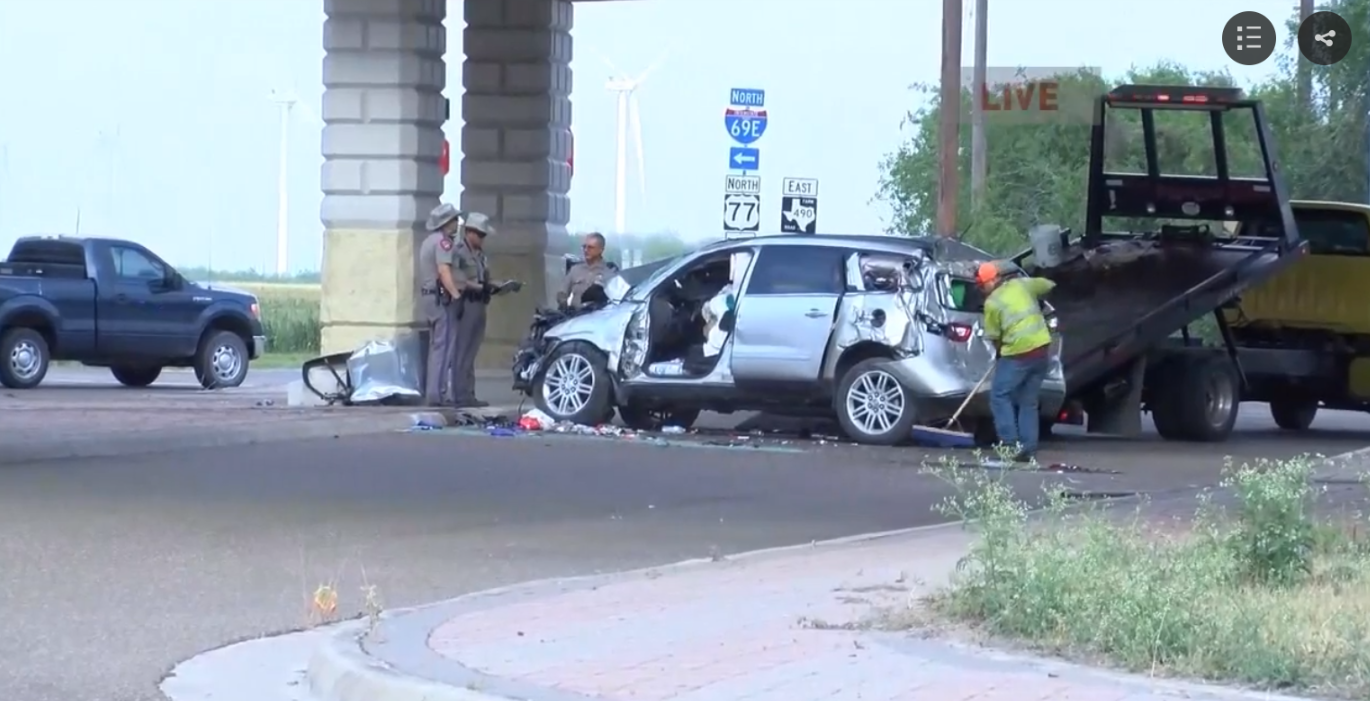 On Tuesday, May 1st,  an 81-year-old Illinois woman was killed in a single-vehicle crash near Raymondville.
About the Crash
According to DPS, at approximately 4:20 p.m., a white Chevrolet Traverse heading northbound on Interstate Highway 69 E and Farm-to-Market Road 490 suddenly veered to the left and hit the highway guardrail.
The vehicle then went into a side skid before striking the guardrail again, going off the overpass, and landing upside down on the road below.
A female passenger of the vehicle was identified as 81-year-old Grace R. Ollech. She was pronounced dead at the scene.
The driver of the vehicle was transported to a local hospital.
The accident remains under investigation.
Texas Car Accident Statistics
According to the Texas Department of Transportation (TxDOT):
There was a 5.45% increase in the number of motor vehicle fatalities between 2015 and 2016.
In 2016, there were 3,773 fatalities on Texas roads.
Single vehicle, run-off the road crashes resulted in 1,293 fatalities in 2016.
There was 14,202 serious injury crashes in 2016.
17,582 people sustained a serious injury in Texas car wrecks.
As per reported crashes in 2016:

1 person was killed every 2 hours and 20 minutes.
1 person was injured every 1 minute and 59 seconds.
1 reportable crash occurred every 57 seconds.
Contact the J. Gonzalez Injury Attorneys to fight for you.
If a loved one has been severely injured or even perished in a car accident, you don't have to fight alone. Our dedicated and experienced team of legal experts and skilled attorneys have handled and won a multitude of personal injury and wrongful death cases.
If another party is responsible for your injuries or the death of a loved one, you may be entitled to compensation for the damages. J. Gonzalez Injury Attorneys provide care and protection for families all across South Texas with offices in McAllen, Brownsville, and Rio Grande City. Contact us today – our team is available 24/7, nights and weekends.
Let us take a stand for you and help you through these difficult times.
Photo credit:valleycentral.com