How the Current State of COVID-19 Can Lead to Truck Accidents
by J. Gonzalez Injury Attorneys | May 25th, 2020 | Legal Representation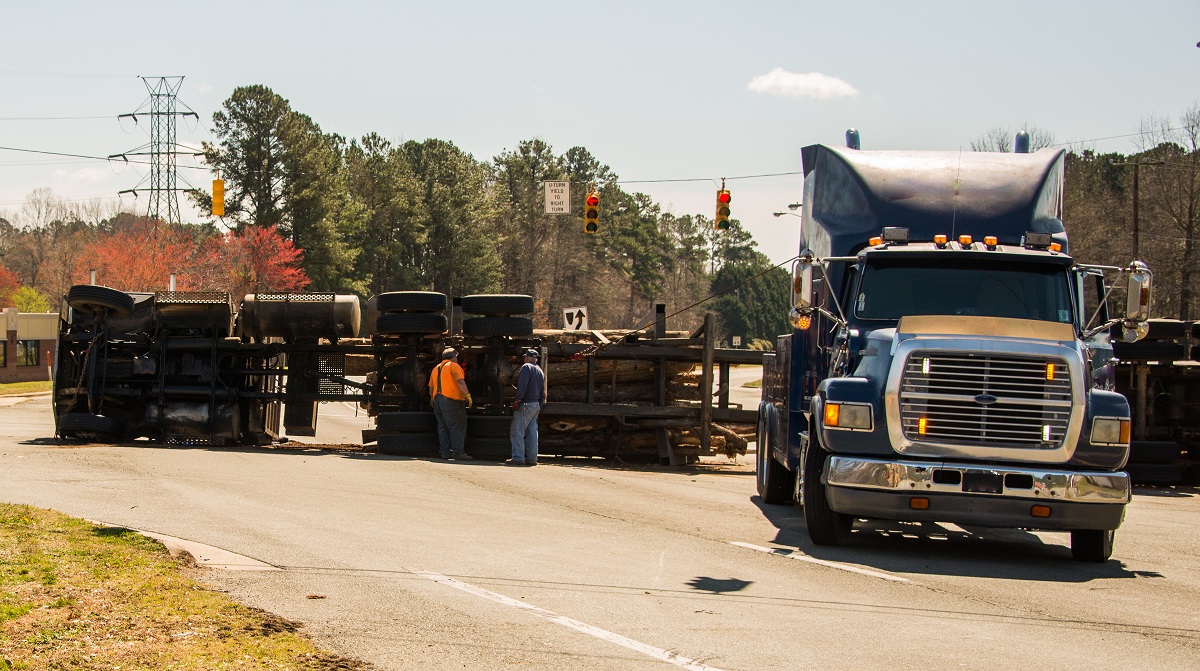 With the world slowly recovering from the COVID-19 pandemic, many essential establishments including grocery stores, medical clinics, and hospitals have been relying heavily on the trucking industry in order to have their respective goods delivered as soon as possible. 
According to a report by Business Insider, the United States trucking industry is responsible for 70% of all goods shipped across the country. Hypothetically speaking, if there was a long stall within the trucking industry, most grocery stores would run out of food in just three days!
This means, now more than ever, truck drivers have to carry more weight on their shoulders and are under extreme pressure to get their jobs done, which also means the odds of an atrocious truck accident are even higher than before. 
COVID-19's Impact on the Trucking Industry
I. Emergency Declaration
As a direct result of the coronavirus, on April 8th, the U.S. Department of Transportation issued an emergency relief declaration, which, in short, states that truck drivers are able to work and drive longer hours to deliver essential needs such as masks, hand sanitizers, and gloves to hospitals and stores. 
The declaration also specifically notes who exactly is able to drive these extended hours and what qualifies as essential needs versus day-to-day commercial cargo. 
Finally, in order to ensure a driver's mental stability, essential truck drivers that need immediate rest must receive at least 10 hours off duty from their employers.
II. Effect on Truck Drivers
While these adjustments are meant to help our communities, what it also means is that truck drivers are at a higher risk of getting involved in a deadly accident, like a rollover as a result of the restlessness they might experience, for example.
To make matters even worse, truck drivers may not have the proper resources to stay mentally healthy when doing long drives, as some local and state ordinances may have shut down the option to dine inside restaurants or take a breather at rest stops.
Most Notable Causes for Truck Accidents
Truck accidents can be some of the deadliest types of motor vehicle accidents. Some of the most common causes of serious truck accidents also include:
Driver fatigue due to a lack of proper rest

Distracted driving (e.g. cell phone use while operating the vehicle)

Driving under the influence of drugs or alcohol

Reckless driving

Excessive speeding

Unsafe road conditions due to severe weather or faulty road designs

Lack of inspection or proper maintenance from the employer
Shocking Truck Driving Trends
According to the Fatality Analysis Reporting System, it was reported that in 2018:
A total of 4,136 people died in car accidents involving large trucks.

Large truck accidents accounted for 11% of all motor vehicle fatalities.

52% of large truck accidents occurred on major roadways, 33% on interstates and freeways, and 16% on minor roadways.
Additionally, in a separate study conducted by the Federal Motor Carrier Safety Administration, it was reported that in 2017:
There were 841 large truck occupant fatalities.

Out of 4,600 truck drivers involved in fatal crashes, 5% (252) tested positive for at least one illegal substance.

32% of large truck driver fatalities had at least one driver-related factor play a role leading up to the accident, with speeding being the leading factor and driver fatigue being the second most common factor.
McAllen Truck Accident Lawyers You Can Count On!
Global pandemic or not, when you are involved in a horrific truck accident, it is crucial to seek legal representation if you wish to receive the financial compensation necessary to cover the costs of treating your injuries and trauma. 
The dedicated and compassionate McAllen truck accident lawyers of J.Gonzalez Injury Attorneys will stop at nothing to seek justice against the negligent driver and trucking company responsible for your pain and suffering.
Our attorneys will be able to assist our clients through virtual consultations and gather the most in-depth research possible to determine what legal options are available.
Contact

J.Gonzalez Injury Attorneys

today at (956) 630-6700 for a FREE no-obligation virtual case evaluation!