Man Dies in a Hit-and-Run Incident on I-35 in New Braunfels
by J. Gonzalez Injury Attorneys | March 8th, 2021 | Recent News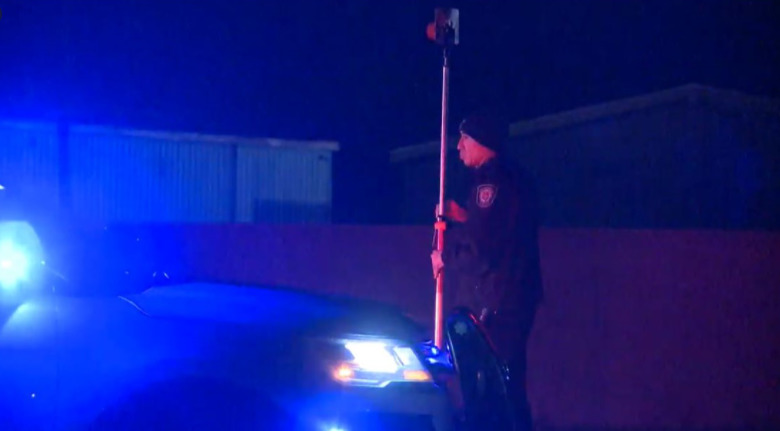 This past Monday evening, March 1, a man walking down Interstate 35 was killed after a large vehicle struck him. The at-fault driver failed to render aid, and the victim was hit by multiple cars afterward.
More About the Car Accident
The incident happened at approximately 8:15 p.m within the 1900 block of Interstate 35 North, near the FM 306 overpass, according to local officials.
While the investigation is still being conducted, it is unclear why the male victim was walking on the highway, as he did not have any affiliation with a nearby construction crew.
The northbound lanes where the accident occurred were shut down until further notice in order to investigate the scene, and the identity of the victim has not yet been determined.
Knowing the Dangers Behind Auto-Pedestrian Accidents
One of the most frequent problems we face on our Texas roadways are hit-and-run car accidents, which take the lives of far too many pedestrians and drivers on a yearly basis. If a pedestrian were to survive such an impact from a vehicle, it can leave traumatic, if not lethal consequences.
In 2019, the Texas Department of Transportation (TxDOT)reported a total number of 5,952 auto-pedestrian incidents. Out of those incidents:
1,954 individuals reportedly suffered injuries.

2,095 individuals  reportedly suffered non-incapacitating injuries.

1,260 individuals reportedly suffered serious injuries.

660 individuals were declared dead following the incident.
Avoid Danger With These Pedestrian Safety Tips
1. Stay on the Sidewalk if You Can: It is crucial to walk on the sidewalk as much as possible in order to get to where you're going safely and away from oncoming traffic. If no sidewalk is available, walk as far from traffic as possible or walk on the shoulder of the road facing traffic.
2. Use the Crosswalk: Like sidewalks, crosswalks are designed to get pedestrians from one side of the road to the other in a safe manner. It is important to properly follow pedestrian signals when attempting to cross over in order to avoid danger. Should no crosswalk exist, the National Highway Traffic Administration (NHTSA) recommends that you cross in a very well-lit area during a gap in traffic that allows you to get across safely and with plenty of time.
3. Make Yourself Visible: When out and about, night or day, it is important to make yourself as visible as possible to drivers by wearing bright, reflective clothing. Making yourself visible will help drivers recognize you from afar and can prevent deadly mistakes.
4. Avoid Distractions: When attempting to cross over to another side of a roadway, it is important to keep both eyes on traffic and on the road. Avoid distractions like cell phone use, smart watch use, GPS use, or eating and drinking.
McAllen's "Top Lawyer" is Ready to Take Flight on Serving Justice!
When a negligent driver is responsible for taking the life of your loved one, you owe it to yourself, your family, and your loved one to seek justice in a civil court.
Having an experienced McAllen car accident attorney at J.Gonzalez Injury Attorneys is your first step to earning the compensation you need to heal. With the Rio Grande Valley's "Top Lawyer" by your side, you can rest assured that your case will be handled with the attention and professionalism that it deserves.
Were You Harmed in a Hit-and-Run Accident? Contact J.Gonzalez Injury Attorneys today for a FREE case evaluation!
Source: KSAT