Massive Head-On Collision Leaves 6 Dead & 3 Injured in Mathis
by J. Gonzalez Injury Attorneys | February 4th, 2021 | Auto Accident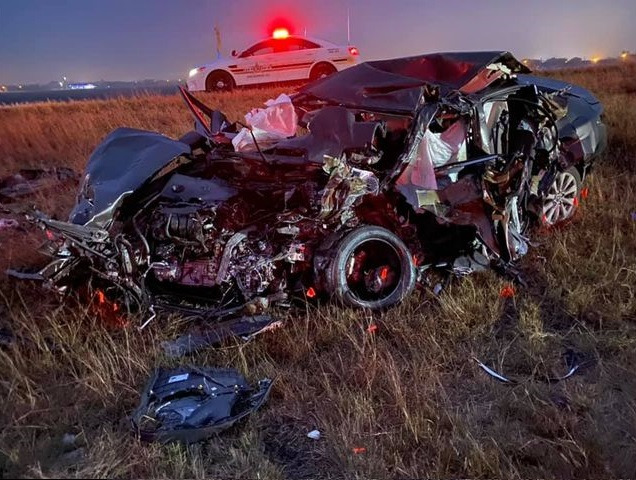 On the early morning of Saturday, January 23rd, a head-on collision left 6 individuals dead and 3 hospitalized in Mathis, just about 20 miles north of Corpus Christi.
Details About the Incident
According to local authorities, the accident occurred on the northbound lanes of I-37 at approximately 3:30 am. Two vehicles were involved, one carrying four male passengers heading southbound and another carrying 5 passengers heading north.
The vehicle heading south had no survivors, while one male and one female lost their lives in a vehicle heading northbound. The three lone survivors were rushed to the nearest hospital where it is reported they are in stable condition.
Head-On Collisions Explained
Victims of head-on collisions are bound to endure severe, if not lethal, injuries. 
Head-on collisions occur when two vehicles crash into each other when traveling from opposite directions. Some of the most commonly reported injuries suffered in head-on collisions can include spinal cord injuries, neck misalignment, broken or sprained bones, head trauma, and traumatic brain injuries (TBIs).
According to the latest annual fact sheet provided by the Texas Department of Transportation, there were a total of 600 fatalities in 2019 as a result of head-on collisions.
Major Factors That Can Cause Head-On Collisions
While each head-on collision varies due to its specific circumstances, it is important to analyze some of the potential factors that can lead up to one:
Distracted driving:

Dangerous behaviors such as taking selfies, playlist changing, or texting while driving all take away your attention from the road ahead of you. No social media post or text message is too important to prioritize while you are behind the wheel. Put the phone down to avoid a tragedy.

Failing to safely pass a vehicle:

At times, drivers behind a slower moving vehicle may get impatient and attempt to pass them in a reckless manner. Especially common on single-lane highways, failing to safely attempt this maneuver can lead to a catastrophic accident.

Driving under the influence:

Whether under the influence of drugs or alcohol, impaired driving is responsible for taking too many lives across Texas roadways each year. Nobody should ever drive under the influence!

Fatigued driving:

At times, a driver might not have gotten enough rest prior to driving or are too tired from a long-shift, which can lead to issues with staying awake while behind the wheel. Deadly mistakes are easy to make under such conditions. It is important to get at least 6-8 hours of rest every day in order to safely operate a vehicle.

Faulty or defective vehicle equipment:

At times, a driver might be operating a vehicle that may have defective components, such as faulty brakes or tires. When these malfunction while the vehicle is in operation, it can lead to a serious accident.  
Dependent and Reliable Legal Representation When You Need Us Most!
In the event of a catastrophic head-on accident, it is in your best interest to seek the exceptional McAllen car accident lawyers of J.Gonzalez Injury Attorneys. We can help you to seek and obtain adequate financial recovery for the physical and emotional pain you have been dealt.
Contact J.Gonzalez Injury Attorneys today to book your FREE consultation!
Source: KRGV