Massive Pileup Accident in Fort Worth Left 36 Injured, 5 Dead
by Amber Cortez | February 12th, 2021 | Auto Accident, News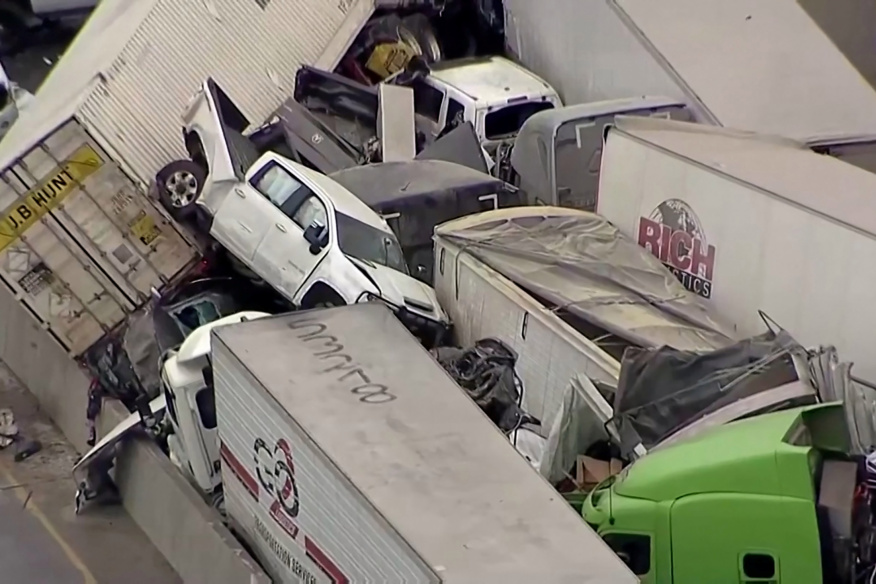 On the morning of Thursday, February 11th, a massive accident on Interstate 35W occurred, involving over 100 vehicles that left at least 36 individuals with injuries and 5 people dead.
Details About the Car Accidents
According to initial reports, the accident occurred around 6:00 a.m. on Interstate 35W in downtown Fort Worth. While the exact root of the accident remains unknown at this time, local authorities cited severe freezing conditions the night before as the pivotal factor that led to the pileup.
The accident caused a mile long haul that clogged up traffic on I-30 and I-820. Over 100 vehicles were involved in the incident, and local police, firefighters, and EMS were all called to the scene in order to help rescue victims and help assist with the aftermath of the accident.
Multiple ambulances assisted with transporting victims to nearby hospitals, and the roadway is closed until further notice.
A Snapshot of the Severe-Weather Statistics in Texas 
When severe weather like heavy rainfall or freezing temperatures occurs, it can lead to severe stability issues along our Texas roadways. If not taken into careful consideration, driving on wet, slippery roads can cause mistimed or delayed braking, putting the driver in danger as they could lose control of their vehicle.
According to a study conducted by the United States Department of Transportation, a national average of 5,376 fatalities and 418,000 injuries between 2007-2016 resulted from weather-related crashes. Out of those numbers, 70% were cited as wet pavement accidents, and 46% occurred during bouts of heavy rainfall.
In 2019, Texas experienced a total number of 560,952 weather-related incidents, of which 3,288 resulted in fatal accidents.
Trustworthy McAllen Car Accident Attorneys There When You Need It Most
It is important to seek legal justice if you have been involved in a car accident that wasn't your fault, but how could you go about doing so if your accident was caused by the weather?
While the weather may be one factor in how a car accident can happen, it isn't the only factor. If a driver is still driving in a reckless manner–for instance, speeding– in adverse weather, they could still be held responsible for your injuries if they lost control of their vehicle.
Should you get into a car accident, the McAllen car accident attorneys at J. Gonzalez Injury Attorneys can take the confusion and stress out of filing a car accident claim so that you can focus on healing while we fight for the compensation you deserve. It is important to act as soon as possible as the Texas statute of limitations only allows you to file a claim within a two (2) year time period starting from the date of the incident. 
If you or a loved one were involved in a car accident during severe weather, don't hesitate to contact J. Gonzalez Injury Attorneys today for a FREE, no-obligation consultation!
Source: Star-Telegram