Mental Health Awareness Month: Discussing PTSD After A Car Accident
by Abigail Vela | September 29th, 2021 | Auto Accident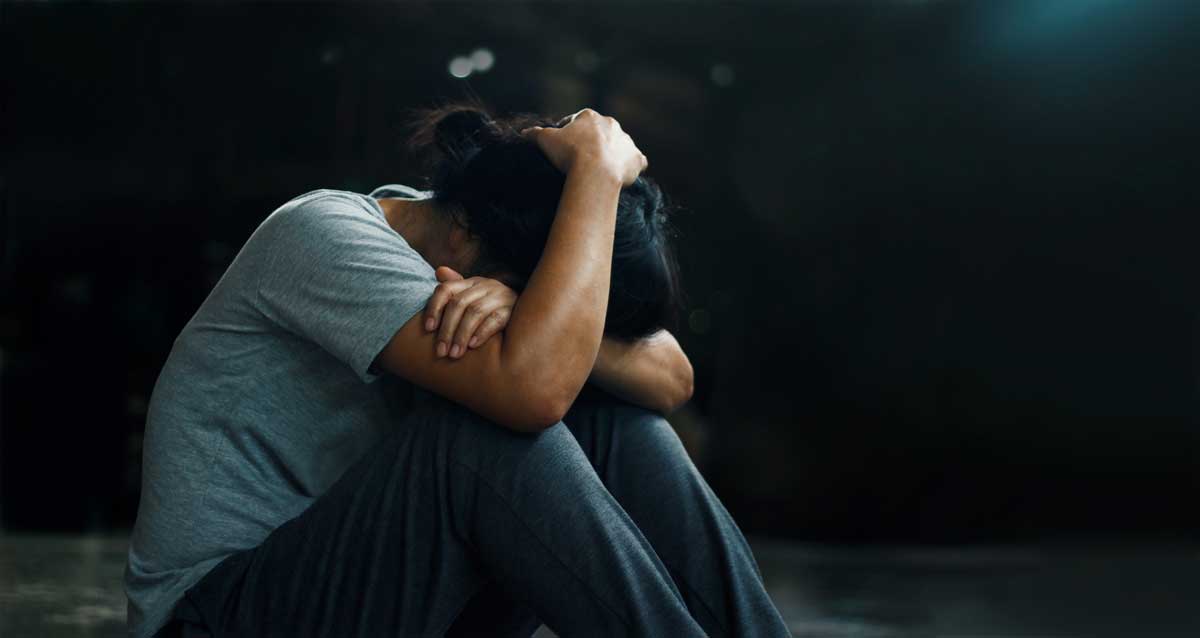 Car accidents may cause traumatic bodily injuries and affect how you live and feel in your day-to-day life. For example, please take a moment to read our previous blog, where we speak in further detail about depression after a car accident.
With October being Depression and Mental Health Awareness Month, your Brownsville car accident lawyers at J. Gonzalez Injury Attorneys would like to take this opportunity to speak about PTSD after a car accident.
What is PTSD?
As defined by the American Psychiatric Association, PTSD, known as post-traumatic stress disorder, is an "anxiety disorder that often follows a traumatic event involving actual or threatened death, serious injury, or threat to the physical integrity of oneself or others."
Since a significant amount of car accidents often result in injury, it is common for people to develop PTSD. The National Institute of Mental Health reported in 2019 that 39.2% of MVA (motor vehicle accident) survivors reported some form of mental health issues following an incident.
Symptoms of PTSD
There are a variety of symptoms of PTSD that may appear after a car accident. These symptoms include but are not limited to:
Re-experiencing the trauma: This may take the form of having intrusive thoughts, dreams, nightmares, or flashbacks about the accident.
Avoidance: You may want to actively avoid thoughts or situations relating to the accident, such as refusing to drive or not speaking about the accident.
Numbing: Not feeling or having emotional responses, detaching from others, or feeling an absence of emotion.
Anxiety: You may experience anxiety when driving or riding in vehicles following the incident.
Being startled easily or irritable.
PTSD may also trigger feelings of extreme anxiety or depression. It is important to seek help if you begin to notice additional symptoms, such as:
Feelings of hopelessness.
Difficulty sleeping or eating.
A significant disruption of day-to-day activities due to your emotions.
Heavy reliance on alcohol or drugs.
Thoughts of self-harm and/or suicide.
October is right around the corner, which means it's #MentalHealthAwareness Month. If you are experiencing depression, anxiety, or PTSD following a car accident, please reach out to a local mental health professional to get the help…
Click To Tweet
Steps To Take
Dealing with PTSD following a car accident can be overwhelming to deal with on your own. Your car accident lawyers in Brownsville would like to share a few steps you can take to alleviate the weight you are feeling.
Talk it out. It is helpful to speak to your friends and family to receive the necessary support you need.
Get help. Following the accident, reaching out to a mental health professional, such as a counselor or psychiatrist, is essential to help you begin your healing journey.
Follow up with your doctor. Your doctor can refer you to a qualified mental health professional. They may also help by prescribing the medication you need.
Staying active. Make sure to speak to your doctor about the kind of exercise you may do to keep your body active, depending on injuries sustained during the accident.
Get back to a routine. Learning how to get back to a routine is easier said than done. Be kind to yourself when practicing getting back to your regular day-to-day routine.
Do your best. We understand that dealing with PTSD is hard enough. Do the best you can, keep reaching out for help, and know that you are not alone.
How Your Car Accident Lawyer Can Help You
Your Brownsville car accident lawyers at J. Gonzalez Injury Attorneys believe that your mental health is important. If you or a loved one are experiencing PTSD after a car accident, you may be entitled to compensation due to emotional distress. Read our previous blog to learn more about emotional distress.
Lastly, we want to remind you that you are not alone. We are here to help you get the justice you deserve so that you may begin a path of recovery and healing.