Mother & Son Injured in Accident with Suspected Drunk Driver
by J. Gonzalez Injury Attorneys | June 1st, 2021 | Auto Accident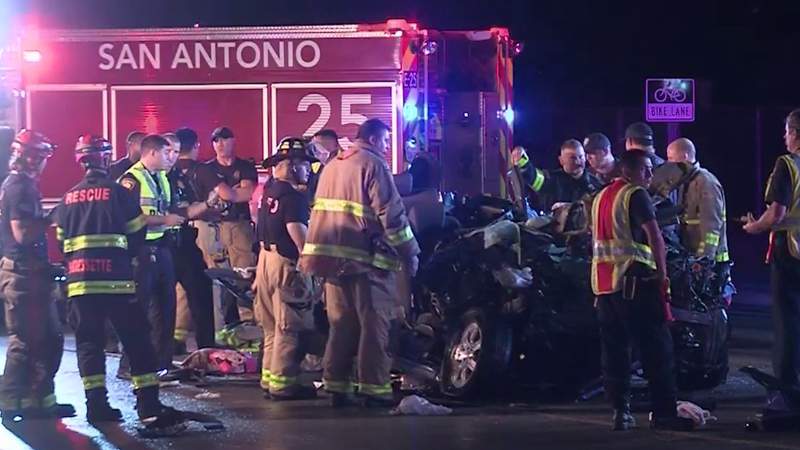 On the night of Friday, May 29th, a mother and son were hospitalized following a head-on crash with a suspected DWI driver in San Antonio.
Details About the Incident
According to police, a man driving a Ford pickup truck was involved in a minor accident with the driver of a Dodge pickup truck.
After the incident, the driver of the Ford fled the scene before losing control of his vehicle on Zarzamora Street and crashing head-on with a woman and her son.
The two victims were taken to a local hospital to be treated for their injuries, and the driver of the Ford truck was detained for suspicion of driving under the influence of alcohol.
Statistics of DWI Car Accidents in Texas
Unfortunately, Texas has a bad history of drunk driving accidents. The state is ranked 11th worst for drunk driving incidents based on a per capita basis.
In 2019, there were:
788 total DUI fatal crashes and 886 related fatalities.
1,603 suspected serious DUI crashes resulting in 2,151 crashes.
3,630 non-incapacitating DUI crashes resulting in 5,126 non-incapacitating injuries.
4,154 possible injury crashes resulting in 6,818 possible injuries.
The good news is that drunk driving-related fatalities are on the decline. In 2010, there were 1,074 DUI fatalities, while 2019 saw 866 deaths related to DUI accidents.
Signs of a Drunk Driver
Knowing how to spot a drunk driver on the road can help you act accordingly and prevent a car accident. While it may not always be easy to tell if an individual is drunk driving, there are some signs to take note of:
Driver is swerving dramatically.
Driver is crossing lanes or straddling more than one.
Driver is on the wrong side of the road.
Driver is making unexpected turns.
Driver is traveling slowly and clumsily.
Driver is passing red lights and not following traffic signals.
Driver has almost hit another vehicle or pedestrian.
Driver is driving without headlights on at night.
Driver is braking erratically.
McAllen Car Accident Attorneys Ready to Defend You
When a drunk driver causes you pain and suffering, J. Gonzalez Injury Attorneys will be there to protect your rights and help you obtain the justice you deserve. Don't wait for long, as the statute of limitations for filing a car accident claim is two (2) years from when the accident itself happened.
Do not hesitate to contact J. Gonzalez Injury Attorneys for a FREE case evaluation today!
Sources: KSAT