One Person Left In Critical Condition After Three-Way Vehicle Accident
by J. Gonzalez Injury Attorneys | February 1st, 2021 | Recent News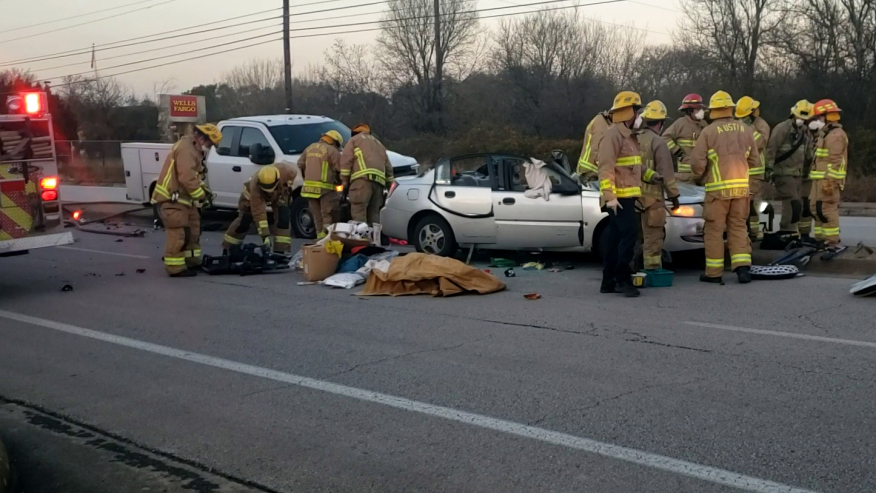 On the morning of Tuesday, January 26th, a three-way vehicle collision occurred in South Austin that left a person with serious injuries and two others with minor injuries.
Details About the Incident
According to Austin-Travis County EMS, the incident occurred just before 7 a.m. at the intersection of West Slaughter Lane and Brodie Lane.
The individual who was critically injured was pinned inside their vehicle and ATC-EMS had to completely remove the roof in order to rescue the victim. They were taken to the nearest hospital shortly afterward.
Two other individuals suffered minor injuries but did not seek immediate medical attention.
The Catastrophic Outcomes of Three-Way Vehicle Accidents
When multiple parties are involved in a car accident, it can create some potentially dangerous situations.
According to a study conducted by the Insurance Institute for Highway Safety (IIHS), there were a total of 17,079 fatalities across the United States in 2018 as a result of three-way vehicle accidents Texas had a death toll of 1,802 multi-vehicle fatalities, which accounted for 17% of the state's traffic fatalities in 2018.
Determining Who Is Responsible
While being involved in an accident is already hard enough, determining who exactly was at fault for the incident can be another headache to deal with.
When seeking legal help from the McAllen car accident lawyers of J.Gonzalez Injury Attorneys, our team will analyze the following factors to determine who is at fault:
If and so, a party involved was driving under the influence or driving in a distracted manner at the time of the accident.

If and so, a driver involved was speeding in excess or driving inappropriately.

If and so, a party failed to follow traffic signs or lights.
Additionally, it is critical to take any photographs or video footage that explicitly show the damages to your property, the injuries you suffered and images of the scene of the accident.
Don't Hesitate to Reach for Legal Help!
If you are involved in a three-way car accident, it is vital to act fast and seek legal representation as soon as you possibly can.
The McAllen car accident attorneys of J.Gonzalez Injury Attorneys will be by your side and fight aggressively in order to help you seek the justice and compensation you deserve. Don't wait until the last minute as the Texas statute of limitation only allows you to file a claim within two years from the date the incident occurred.
Contact J. Gonzalez Injury Attorneys today to schedule your FREE case evaluation!
Source: KXAN