Pedestrian Accident on School Grounds Sends One to the Hospital
by Amber Cortez | November 20th, 2019 | Recent News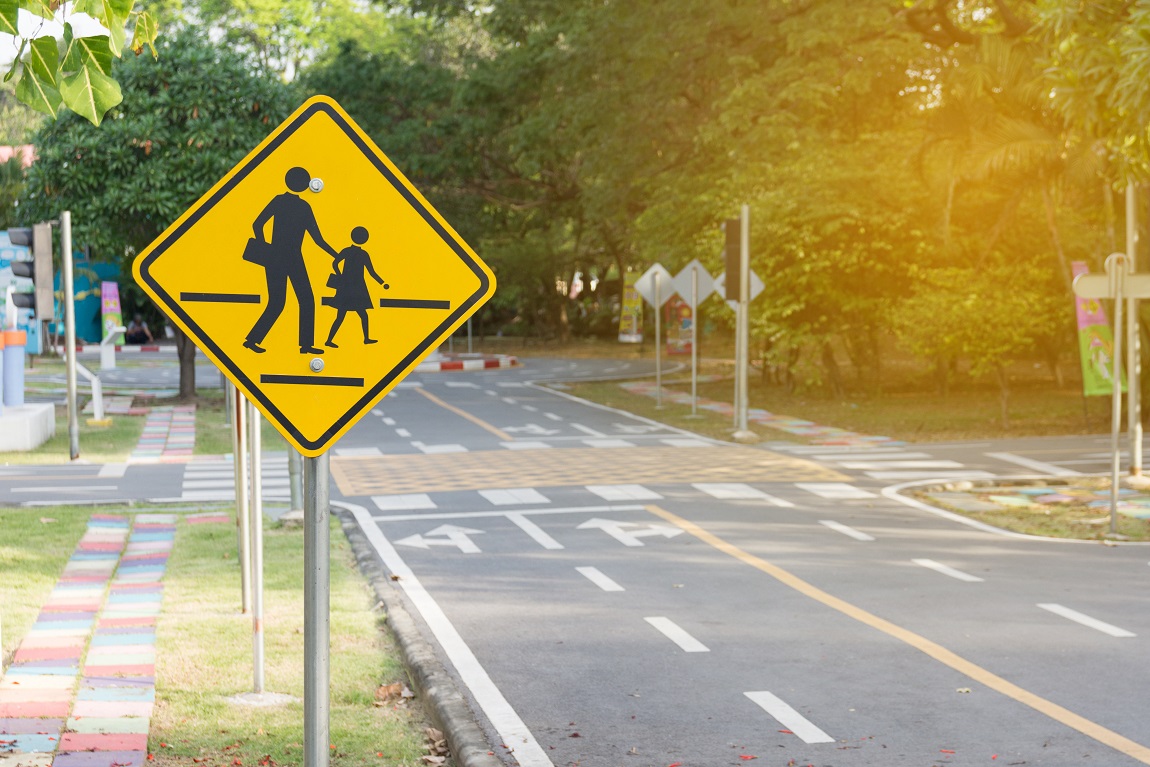 On the morning of November 15th, a McAllen ISD student was sent to the hospital to seek treatment for non-life threatening injuries after he was struck by a vehicle outside waiting for a school bus.
Details About the Incident
At approximately 7:30 a.m., a student stood in the bus loading area at Alvarez Elementary when a vehicle struck the child. The vehicle then rammed into the school's fence, causing a power outage in the area. Students were sent to the gym for their safety until 9 a.m.
The parents of the victim were notified of the incident immediately, and McAllen PD is still currently investigating the exact details.
School-Aged Pedestrians & Auto-Accidents By the Numbers
According to a National Highway Traffic Safety Administration (NHTSA) report, from 2007 to 2016:
Out of 1,282 fatalities throughout that time frame, averaging to about 128 fatalities per year, 38 percent were struck by other vehicles (e.g. passenger cars, light trucks, vans, motorcycles, and large trucks).

35 percent of pedestrians killed in school transportation-related crashes ranged from the ages of 8-13.

It was more likely for a pedestrian to be struck in the morning between 6 a.m. and 7 a.m. or from 3 p.m. to 4 p.m. in the afternoon.
Tips for Drivers Commuting Through a School Zone
When driving within school zones, your level of caution should be at its peak. One negligent act or avoidable mistake can potentially damage the lives of not only the child but their families as well, submitting them to physical and emotional pain and suffering through no fault of their own.
Therefore, drivers should take the following into consideration when driving in a school zone:
Avoid Distractions –

Distractions such as phone use, texting and driving, or eating while operating a vehicle are all recurring problems that should be avoided when on the road and even more so when driving around or through a school zone.

Watch Out for Pedestrians –

Since younger children aren't fully aware in regards to road safety, there is always a chance that one may run out in front of your vehicle. This is why you should always drive slowly when in a school parking lot, give pedestrians the right of way, and be on the lookout for any other pedestrians that may be walking through the crosswalks.

Practice Crosswalk Safety –

Never block the crosswalk as it puts pedestrians at a higher level of danger when doing so. Even if the school zone does not have a crosswalk, it is still your responsibility as a driver to yield to pedestrians. If there is, on the other hand, you must always stop when signaled by the crossing lights and/or when prompted by the crossing guard.

Share the Road With School-Transportation Vehicles –

When a vehicle such as a school bus makes a sudden stop and turns on their blinking lights or extends a sign indicating so, all traffic is required to stop no matter what. It is illegal to try to pass a school bus from any direction when it is in the process of unloading children.
J. Gonzalez Injury Attorneys: Fighting for Your Rights to Compensation
Having your child or loved one injured due to a negligent driver can be absolutely devastating. Should this happen to you or someone you love, the McAllen car accident attorney at J.Gonzalez Injury Attorneys has years of experience dealing with auto-pedestrian accidents and can deliver justice as well as all the proper compensation for your medical bills, injuries, and pain and suffering.
If you, your child, or loved one has ever been part of an accident caused by a negligent driver, do not hesitate to contact J.Gonzalez Injury Attorneys at any of our McAllen, Brownsville, or Rio Grande City locations for your FREE case review today.
Source: Valley Central