Restaurant Sued after Customer Suffers Injury in Fall
by J. Gonzalez Injury Attorneys | July 23rd, 2014 | Blog, Negligence, Personal Injury, Slip and Fall
Going out to grab a meal is a simple task that many of us have done countless times. What would you do if such a simple trip resulted in injury? When visiting an establishment, you anticipate great service but would never expect to be hurt in the process. Federal, state and local laws provide property owners with guidelines to follow to uphold their premises as accident-free zones. Unfortunately, these regulations can often be ignored and, as a result, patrons are put at risk of serious injuries.
Fighting for Compensation
A Texas City restaurant is being sued by a woman who allegedly suffered injuries in a fall at the restaurant's premises. According to the claim, the was a customer at the  establishment when she tripped on a defective part of the floor and fell, suffering injuries.
The suit alleges the defendant should have been aware of the defect and taken the time to make necessary repairs. Additionally, the claim states the defendant should have warned customers about the hazard. The alleged victim is now seeking damages exceeding jurisdictional limits.
The Representation You Need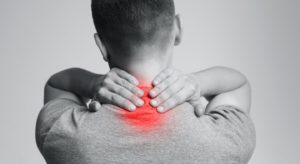 If you or a loved one has suffered injuries as a result of an establishment's negligence, the J. Gonzalez Injury Attorneys is here to help. Unfortunately, a fall can result in more than just pain and anguish. The medical bills and loss of wages that can burden your life can place a huge strain on both you and your family, but we will work diligently so that this doesn't happen.
Our personal injury attorney has built a reputation for helping victims of negligence find the justice and compensation they are rightfully entitled to, so don't wait any longer and let us handle your premises liability case.
Let Us Help
At the J. Gonzalez Injury Attorneys, we understand how difficult the aftermath of an accident can be, but we're here to help you overcome it. Don't let your troubles continue any longer and contact our offices in McAllen today for more information about our services.