Starr County Pursuit Ends In Crash, 5 Individuals Arrested
by Amber Cortez | August 22nd, 2020 | Auto Accident, Recent News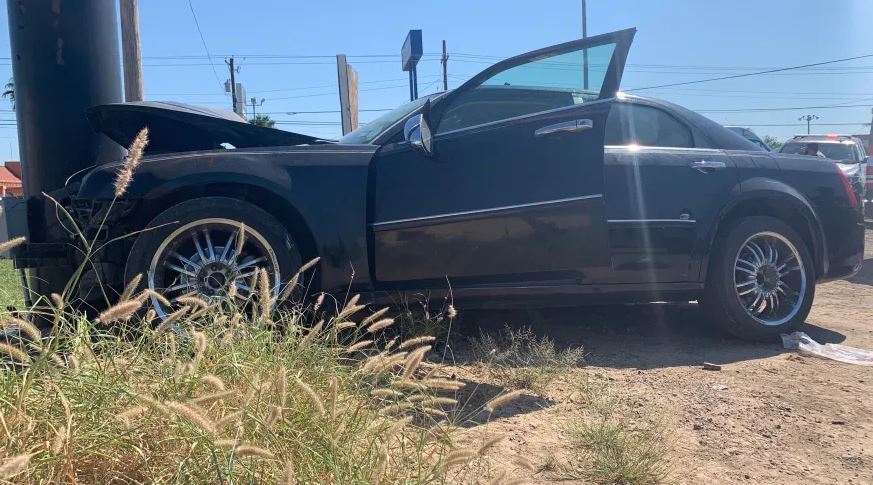 On the morning of Thursday, June 20th, a vehicle pursuit with multiple agencies involved ended up in a single-vehicle car accident in Starr County, leading to 5 arrests.
Details On The Incident
According to local authorities, the pursuit started at the intersection of Farm-to-Market Road 495 and Cesar Chavez Road in Alamo, Texas. A Texas Department of Public Safety (DPS) officer attempted to stop a black Chrysler for a traffic violation, but the driver refused to stop, which led to a pursuit westbound.
The chase went from Alamo all the way to Rio Grande City and concluded after the driver of the vehicle crashed into a pole. Of all individuals inside the vehicle that were arrested, 4 out the 5 were undocumented immigrants, and they were turned over to the U.S. Border Patrol. All individuals were treated for injuries, and charges for the driver are still pending.
What To Know About Police Chase-Related Accidents
When sharing the road with a police vehicle under pursuit, the vehicle being pursued and the local authorities create a risk of danger to everyone nearby. While officers are trained to handle high speeds, the drivers they are pursuing normally don't, making a car accident seem all the more inevitable.
According to a report conducted by FairWarning, between 1979-2017 a total reported number of 13,100 recorded fatalities occurred as a result of police chase-related accidents, which is an estimated total of 36 preventable deaths annually.
The highest spike between this time period occurred between the last 3 years of this study (2014-2017) with a total number of 1,594 reported fatalities.
Most Common Factors Leading To Police Pursuits
Traffic violations
Nonviolent felony offenses
Violent felony crimes
Misdemeanor offenses
Other police departments or law enforcement assisting during the pursuit
In some instances, the police officer may be the cause of the accident. Police officers are trained to be very careful of other drivers in these types of scenarios, and each police department has their own set of high-speed chase protocols that they must follow. If a police officer disregarded their training and safety protocols, or if the safety protocols put other drivers into an unreasonable risk of harm, they could be held liable for your injuries.
Connect with an experienced car accident attorney to see what options you may have regarding your car accident claim today.
Were You Injured During a Nearby Police Pursuit? You Could be Eligible for Compensation
In the event of a car accident caused by a reckless driver fleeing from the authorities, getting in touch with the McAllen car accident attorneys of J. Gonzalez Injury Attorneys can help you overcome the resulting injuries and settle any debts placed upon you. Our attorneys will walk you through the details of your car accident claim in order to seek the justice you deserve!
J.Gonzalez Injury Attorneys will aggressively fight the at-fault party in civil court in order to get the compensation you deserve for all of the physical and emotional damages you had to endure.
 Don't hesitate to schedule a FREE case evaluation with J. Gonzalez Injury Attorneys today if you have sustained injury due to a police pursuit.
Source: Valley Central