Stay Free From Drunk Driving This 4th of July
by Amber Cortez | June 24th, 2019 | Driving Tips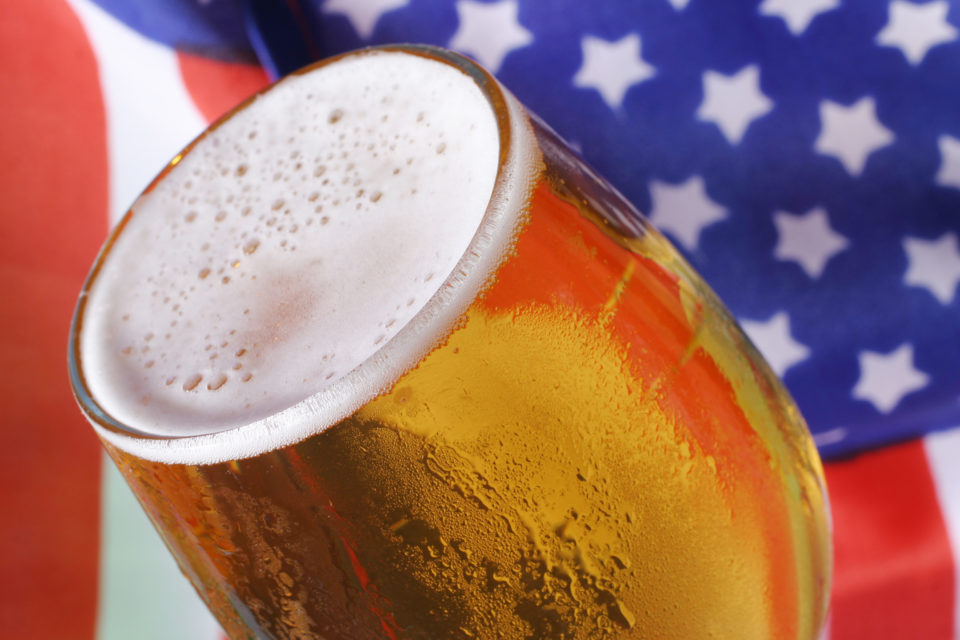 The 4th of July celebrates our right to life, liberty, and the pursuit of happiness. Of course, for many in the Rio Grande Valley, the pursuit of happiness often entails celebrating with alcohol. Unfortunately, while this day is filled with friends, family, food, and fireworks, it is also one of the deadliest holidays due to drunk drivers. 
Your McAllen drunk driving accident lawyers at J. Gonzalez Injury Attorneys would like to remind all those living in the Rio Grande Valley and South Texas to be extra vigilant this upcoming 4th of July and to remain free from drunk driving. 
Your life could depend on it.   
Statistics Regarding 4th of July Drunk Driving Accidents
Freedom comes with responsibilities and it is our duty as drivers to follow the laws of Texas in order to keep ourselves, our loved ones, and others safe on the road. When we fail to remain sober and get behind the wheel, our actions can have serious consequences: 
According to the National Highway Traffic Safety Administration (NHTSA), 146 people lost their lives on the 4th of July in 2015.

Nearly two-thirds of those who lost their lives had a blood alcohol concentration (BAC) of .15 or higher – that is twice the legal limit.

As per the United States Department of Transportation, 237 Americans lost their lives in alcohol-impaired crashes on the 4th of July in 2017. This was a 23 percent increase from 2016, which saw 192 fatalities.

79 percent of the alcohol-impaired fatalities of 2017 occurred during the hours of 6 p.m. and 5:59 a.m.
Make the right decisions this 4th of July. If you are going to be drinking: 
Have a designated driver who can take you home.

Use a car-sharing service such as Lyft or Uber. 

Call a taxi or use public transportation. 

Plan at staying at the house where you are drinking. 

Take the keys away from any friend who is drunk. 
Drunk Driving Laws in Texas
The Texas Department of Transportation states that someone is hurt or killed every 20 minutes in an accident involving alcohol. EVERY 20 MINUTES someone loses a loved one. Someone's life changes forever.
In Texas: 
A person who is legally intoxicated can be arrested and charged with Driving While Intoxicated (DWI) if their blood or breath alcohol concentration is at .08 or higher.  

It is illegal for anyone under 21 to have any trace of alcohol in his/her system. 

Commercial drivers may not have more than a .04 BAC.
Individuals who have suffered a personal injury as the result of a drunk driving accident should know that the drunk driver is NOT necessarily the sole responsible party for the accident. In Texas, Dram Shop Liability laws can help you to hold liquor-serving establishments partially liable for their role in the accident. 
About Dram Shop Liability
Dram shop liability makes it illegal for establishments to sell alcohol to an individual who is already – and obviously – drunk. If you have suffered injuries as a result of drunk driving crashing into you, our experienced and dependable team at J. Gonzalez Injury Attorneys can utilize draw shop liability laws to your benefit by: 
Proving the establishment sold alcohol to an individual who was already intoxicated. 

Establishing that the selling of alcoholic beverages contributed to the accident.

Proving the establishment was more than 50 percent responsible for your injuries.
Involved in an accident caused by a drunk driver? You do not have to deal with your pain alone. J. Gonzalez Injury Attorneys are here for you.
Unfortunately, even if you are being responsible, a reckless driver can cause you to suffer. Hold them accountable for their actions. If you or a loved one have been injured as a result of a drunk driving accident, J. Gonzalez Injury Attorneys can help you to file a personal injury lawsuit, and recover compensation for:
Medical bills and ongoing medical care

Pain and suffering, as well as mental anguish

Diminished earning capacity because of injuries

Loss of past and future wages

Additional punitive damages
Contact us today

at 956-630-6700 to learn more about your legal options.