The Dangers of Hydroplaning & How to Protect Yourself
by J. Gonzalez Injury Attorneys | July 12th, 2021 | Driving Tips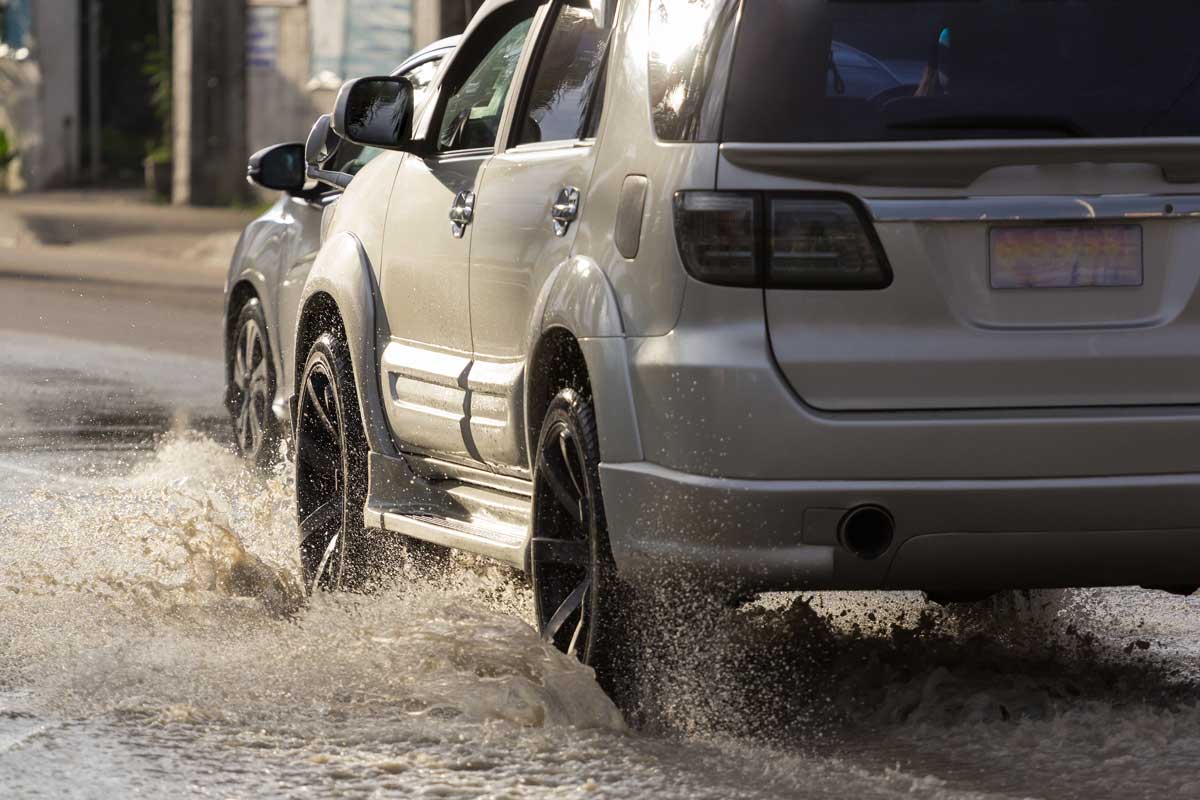 Since the end of May, we've seen quite a few days of heavy rains in the Rio Grande Valley, including June 2nd and 4th, which saw a combined 7-inches of rain at the McAllen Miller International Airport Station.
During the week of July 4th, the Prediction Center of the National Weather Service issued a high risk for flash flooding for various portions of the Valley – and for good reason. Regions of Cameron County saw in excess of 7-inches of rainfall over the course of a few days. In the Upper Valley, McAllen saw more than 4 ½ inches alone on Wednesday, July 7th, while other areas of Hidalgo County received as much as 9 inches.
Concerningly, South Texas has yet to experience its first tropical storm or hurricane for the year, which would bring many more concerns and issues – including problems for drivers. Unfortunately, while most drivers know they should slow down in heavy rains, the sad truth is that many fail to do so, becoming dangers to themselves and others.
One of the major causes of concern when driving in the rain is hydroplaning. Our McAllen car accident attorneys have helped secure damages and justice for many clients who have been injured as the result of a hydroplaning accident, and we want you to be aware of the dangers of such an accident.
What Is Hydroplaning?
In light rain, suitable tires can maintain contact and traction on the road's surface. However, when a vehicle travels over substantial amounts of rain, a film can build up underneath the tire, causing it to lose contact with the road. When this happens, a driver can lose control of their vehicle in what is known as hydroplaning.
Hydroplaning can affect all types of vehicles, including cars, trucks, motorcycles, or semi-trucks, rendering them essentially impossible to control. Unsurprisingly, this loss of control can easily lead to vehicles slamming into oncoming traffic or spinning around and colliding with other drivers, road signs, trees, or other road structures.
Note that hydroplaning is more likely to occur in the first few minutes of a rainstorm when the water begins to mix with oil on the road, rendering surfaces slick.
Vehicles traveling faster than 35 mph are also at an increased #risk of #hydroplaning via @TopLawyerRGV #CarAccident #Lawyer
How to Avoid Hydroplaning
To avoid hydroplaning and losing control of your vehicle, there are a number of steps you can take to minimize risks:
Drive slowly in bad weather conditions
Turn off cruise control
Drive in a lower gear
Avoid sharp turns
Avoid suddenly braking
Additionally, there are several best practices and vehicle maintenance tips that can also lower your chances of hydroplaning:
Driving in the tire tracks of the vehicle in front of you
Adhere to regular tune-ups and maintenance
Check your tires frequently, searching for damages, punctures, or under/over inflation
Rotate or replace your tires as necessary
What to Do If You Begin Hydroplaning
There are a number of steps that you should take in case your car begins to hydroplane:
One of the best measures to prevent hydroplaning is to drive in the center of the road. The sides of the roads are generally lower and allow for standing water to form.
Should you begin hydroplaning, avoid braking as this can cause you to skid even harder and lose control.
Stay calm, ease off the gas, and begin to gently steer into the skid. This maneuver can help you regain traction.
When you regain some traction, some light counter-steering can help you correct the car.
Should you need to use your brakes to avoid hitting another car, gently pump them until you have regained traction.
Many conditions can lead up to a hydroplaning car accident. If a negligent driver is speeding during a rainstorm, they could begin hydroplaning, striking any cars or trucks nearby. At the same time, if a road maintenance agency failed to keep the road in good condition that led to it pooling water, they too could be held liable for any injury.
It isn't easy to collect damages from a hydroplaning car accident, but with the help of an experienced McAllen car accident lawyer, like the ones at J. Gonzalez Injury Attorneys, you stand a great chance.
Contact us at any of our McAllen, Brownsville, Rio Grande City, or Weslaco offices to set up your free legal consultation today.