Two dead following police chase north of Palmview
by Benjamin Treviño | July 4th, 2022 | Auto Accident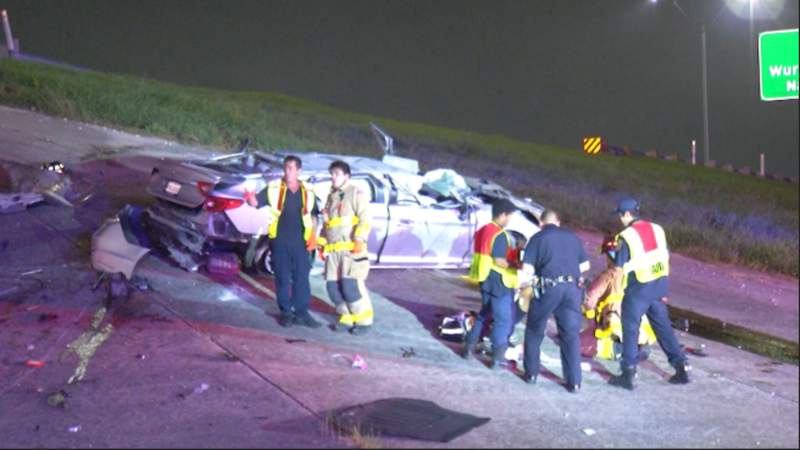 At least two people are dead and two others injured following a June 29 police chase north of Palmview. According to authorities, the chase started about 7:50 a.m. when La Joya police tried to pull over a green Ford Expedition traveling near Farm-to-Market Road 2221. The driver refused to stop, and a chase ensued, according to La Joya Police Sgt. Manuel Casas.
The chase ended when the driver lost control, and the vehicle rolled over on a caliche road near Abram Road.
One man in the vehicle, who police have not identified, was ejected and died from his injuries. A woman and two other men traveling in the vehicle were injured. They were transported to area hospitals, but one of the victims, a 31-year-old man from Mexico, later died of his injuries, according to the Texas Department of Public Safety (DPS).
Investigators believe the woman was the driver, but the official report has not been finalized. DPS will be handling the crash investigation, while La Joya police will be handling the criminal investigation.
If you have suffered serious injuries from a police chase accident, you might be able to pursue legal action. However, in order to receive compensation for your injuries and losses, you must prove liability in the police chase accident.
Whomever is found liable, whether it is the police, or the suspect involved in the chase, they must pay compensation for any expenses you incurred as a result of the accident. These damages can include:
Medical expenses
Lost wages
Pain and suffering
Loss of a limb
Other accident-related expenses
If a loved one died during the police chase, you also could file a wrongful death lawsuit on their behalf and recover compensation for:
Medical costs
Decedent's lost wages and benefits
Funeral, burial costs
Loss of companionship, loss of consortium
If you are considering your legal options, the personal injury attorneys at the J. Gonzalez Law Firm can help you navigate the process. Our team of experts can also inform you of any developments in your case. They can also ensure your lawsuit is filed by the statute of limitations deadline, which is two years in Texas, according to Texas Civil Practice and Remedies Code § 16.003.
Call us today at 1-800-CAR-CRASH for a free, no-obligation consultation.
Source: https://myrgv.com/free/2022/06/29/one-dead-after-police-chase-rollover-north-of-palmview/?fbclid=IwAR2MuCfdhLpwq1gM5gmC7xypaCjtuNw3saf3ojcmGWcxoeHZEGhKAUnh05M