What to Know About Slip and Fall Accidents in Texas
by Amber Cortez | March 13th, 2021 | Auto Accident, Driving Tips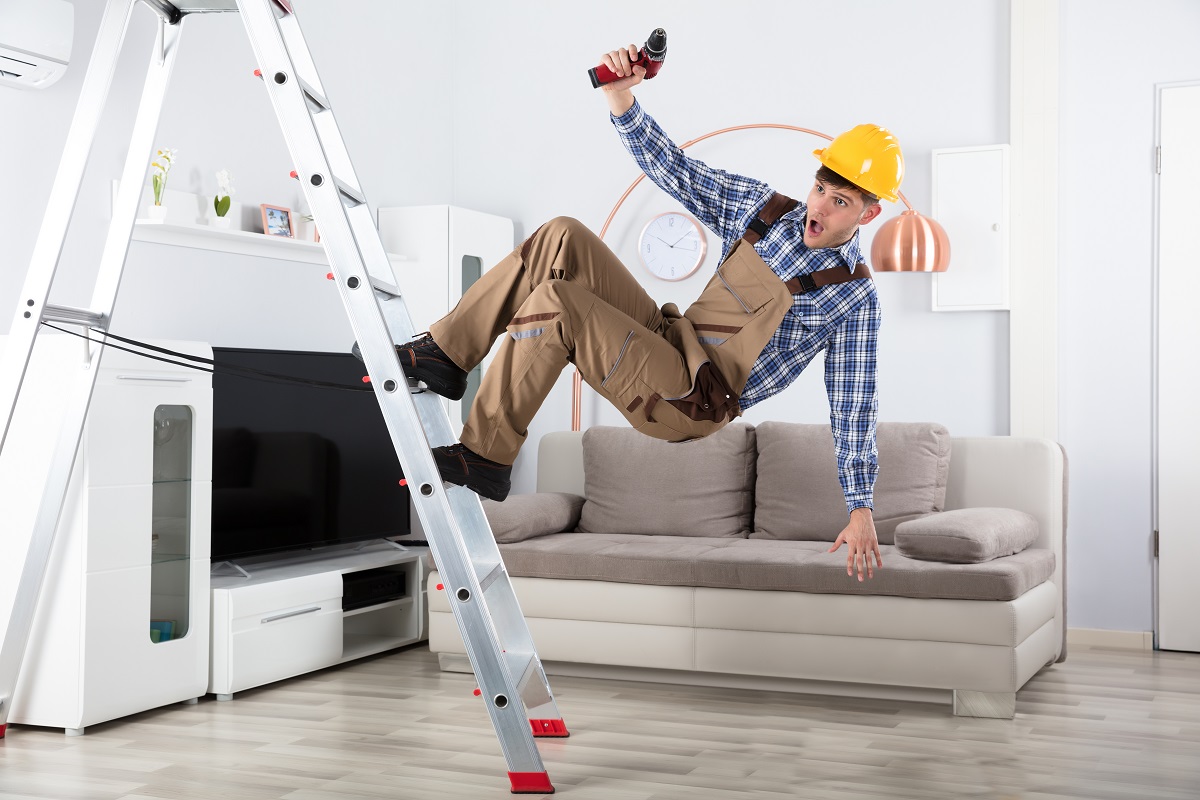 While we walk into a business, household, or other property often without considering the dangers that may come with doing so, there are many instances where inadequate conditions can lead to a catastrophic slip and fall accident. 
Depending on the details of the incident, victims of a slip and fall accident can suffer physical damages, as well as long-term mental and emotional complications.
The McAllen personal injury lawyers at J.Gonzalez Injury Attorneys are here to provide more context about the dangers of slip and fall accidents and how you can establish a case for your injuries in the event you suffer one.
Slip-and-Fall Accidents Explained
A slip and fall accident is a personal injury that occurs on another person's property. 
These incidents are classified as "premises liability" cases, which means the owner of the property may be held liable for any injuries suffered in an accident.
Whether it is a commercial establishment or residential property, the owner owes a duty of care to anyone who walks onto their premises. These accidents can occur within the interior or exterior of the property.
Notable injuries a victim can suffer from a slip and fall may include:
Skull fractures

Bone fractures or breaks

Head and/or neck trauma

Spinal cord injuries or other back-related injuries

Soft tissue injuries

Hip and pelvic injuries
Proving Negligence Against a Property Owner
In order to successfully prove a premises liability case against the owner, you must provide sufficient evidence that your injuries were caused due to the property owner's failure to fulfill their duty of care.
To successfully prove your claim, you must show:
The defendant (property owner) knew about certain dangers on the premises, such as a wet floor or a frozen walkway.

The conditions posed an unreasonable risk of harm.

The defendant did not exercise reasonable care to reduce or eliminate the risk.

The plaintiff suffered injuries as a result of inadequate property maintenance.
Additionally, an in-depth investigation must be done in order to determine whether or not the property owner was solely or partially responsible for your injuries.
In order to build a strong case, you should gather as much evidence as possible, including any injury reports, rehabilitation notes, medication prescriptions, and any pictures showing the injuries sustained, as well as the accident scene itself.
Suffered Severe Injuries Due to a Property Owner's Negligence? Don't Hesitate to Seek Justice!
When a property owner fails to ensure your safety, you owe it to yourself to seek justice for the damages you have suffered.
The Rio Grande Valley's "Top Lawyer" at J.Gonzalez Injury Attorneys is dedicated to helping personal injury victims seek the financial recovery they need to begin the healing process.
Contact J. Gonzalez Injury Attorneys today for a FREE virtual consultation!